Mar. 15, 2022
They say first impressions count – this is why our wreath is beautiful. From colour combinations to care tips.
1.SIZE
When it comes to the perfect wreath, it's essential to understand the size of space you're working with – which means you should measure your front door to choose one big enough to act as an appropriate centrepiece, but not so large that it overpowers the overall look.
The placement of the wreath is another important consideration: do you want it to go in the centre, above a door knocker, or perhaps in the middle of a door windowpane? 
Our wreath comes in three sizes
2.COLOURS
Our wreath reflects your home's personal style. It's important to consider your surroundings, such as the shade of your front door, the style of your front garden, and even how your entrance hall looks and feels. You want the overall look to feel cohesive and polished, so think of your wreath as part of your entire décor. 
3.SPECIAL TOUCHES
We love adding a full and fabulous velvet ribbon bow to add something that's both seasonal and stylish – just remember it's not always going to be weatherproof, lots of people use wreaths inside now, so this is where you can really get creative.
Lighting your wreath will help it stand out. If your front door is already well lit, this should suffice, but if you have a dark door or gloomy porch, weaving in some thin wire fairy lights among the foliage.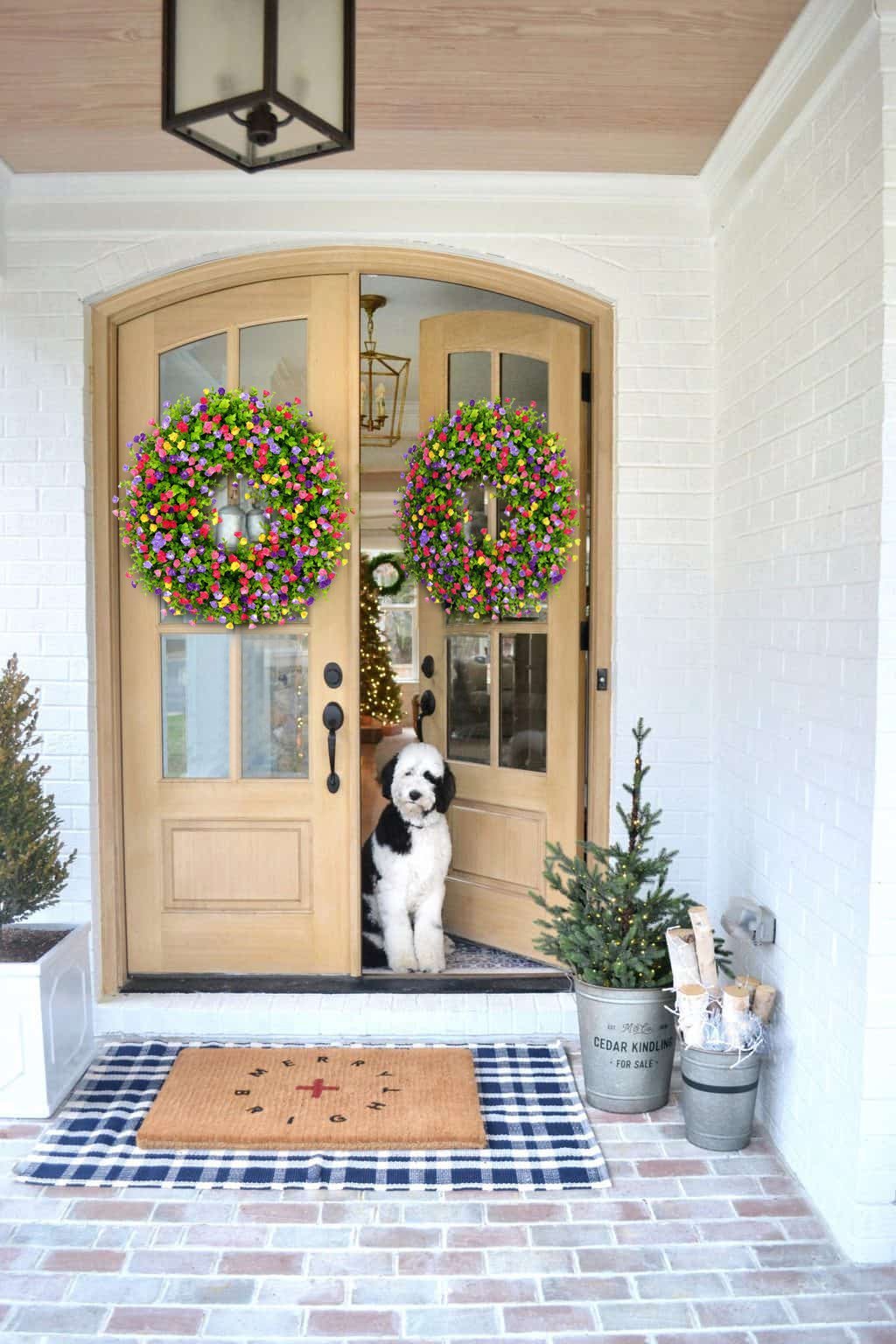 4.SCENT 
"Scent is one of the most crucial factors. For me, the scent of the season is full of rich notes of orange and sweetly toned cinnamon – most authentic and even faux wreaths will be infused with some sort of scent (often with dried fruits and cinnamon sticks) but a gentle room spray can also work wonders to prolong the fragrance as the season develops.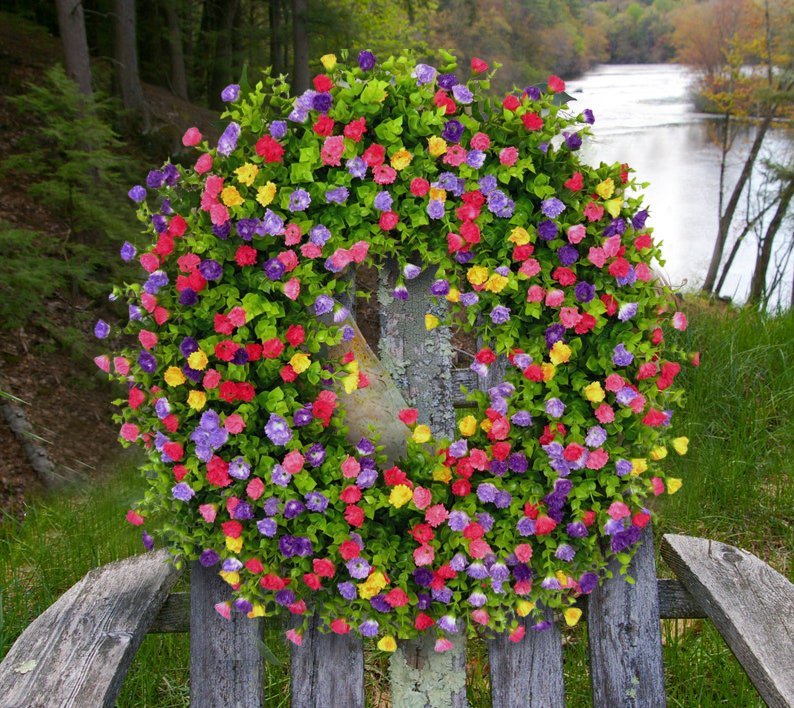 5.YOUR COTTAGE WREATH
Welcome friends and family with this elegant spring/summer wreath. This beautiful wreath will brighten up your day. It has fantastic curb appeal and will put a smile on the face of people passing by. Hand made and available in three sizes.